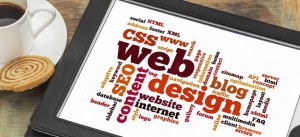 Your website IS your business on the web. When prospects find your website, it has about 4 seconds to demonstrate that they are in the right place, that you have the products or services they are looking for, that you are a real business they can trust… Your friend's niece's cousin that had a web design class in 7th grade cannot do that for you. We can. We have been doing it everyday since 2007.
Getting targeted traffic to your site is just as important to your Internet marketing as having a web presence. No traffic, or the wrong traffic means no calls, no sales, no business.
We specialize in helping businesses reach their target markets
Your web site is a marketing and sales tool. It is a 24 hour per day
salesperson working for your business. It needs to represent your business
effectively and professionally to maximize conversions and ROI. We build
profitable internet solutions for your business.
Solutions that will:
Create a favorable, professional business image
Generate more sales
Increase profitability
After all, if you are not getting the greatest return possible from
your web site, what is the point in making the investment in the first
place?