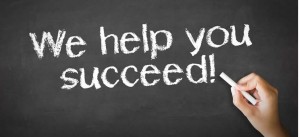 Got an Internet marketing project in mind, but are not sure about the correct strategy or the proper tools to implement it? We can definitely help you with that. A good strategy executed incorrectly or with the wrong tools for the job will not get you the results you want. It will cost you money and time and you will still probably need to get help. We can help you get your marketing project done right the first time.
We will help you explore alternatives and plan your project
The knowledge and experience you need to execute your strategy effectively
We can assist your staff with executing your next Internet project. Maybe you want to launch a complimentary online and offline marketing campaign, but need some help pulling everything together. Maybe your business has grown to the point where you need a web site with special functionality. We can use our expertise and resources to research solutions, recommend alternatives and even manage the project for you. Whatever your needs, our industry experience and resources are available to you so your project can be a success.
Please call to discuss our unique project and we will sit down with you and your team to talk about how we can help.